Regular price

Sale price

€96,95 EUR

Unit price

per

Sale

Sold out

Need help? Sizing Guide

The r3vobanD not only ensures a perfect fit of the noseband, it has been precisely designed to evenly distribute and relieve noseband pressure, thereby increasing your horse's comfort and performance.

The r3vobanD is tested and recommended by top riders worldwide, such as Helen Langehanenberg. Use the expertise of professionals for the well-being of your horse.

Order today and look forward to fast delivery. r3vobanD will be with you in just 3-4 working days.

With our 100% satisfaction guarantee, you can try r3vobanD risk-free for 90 days and experience the benefits for yourself. Do not hesitate and start your horse's well-being experience today!
shares
View full details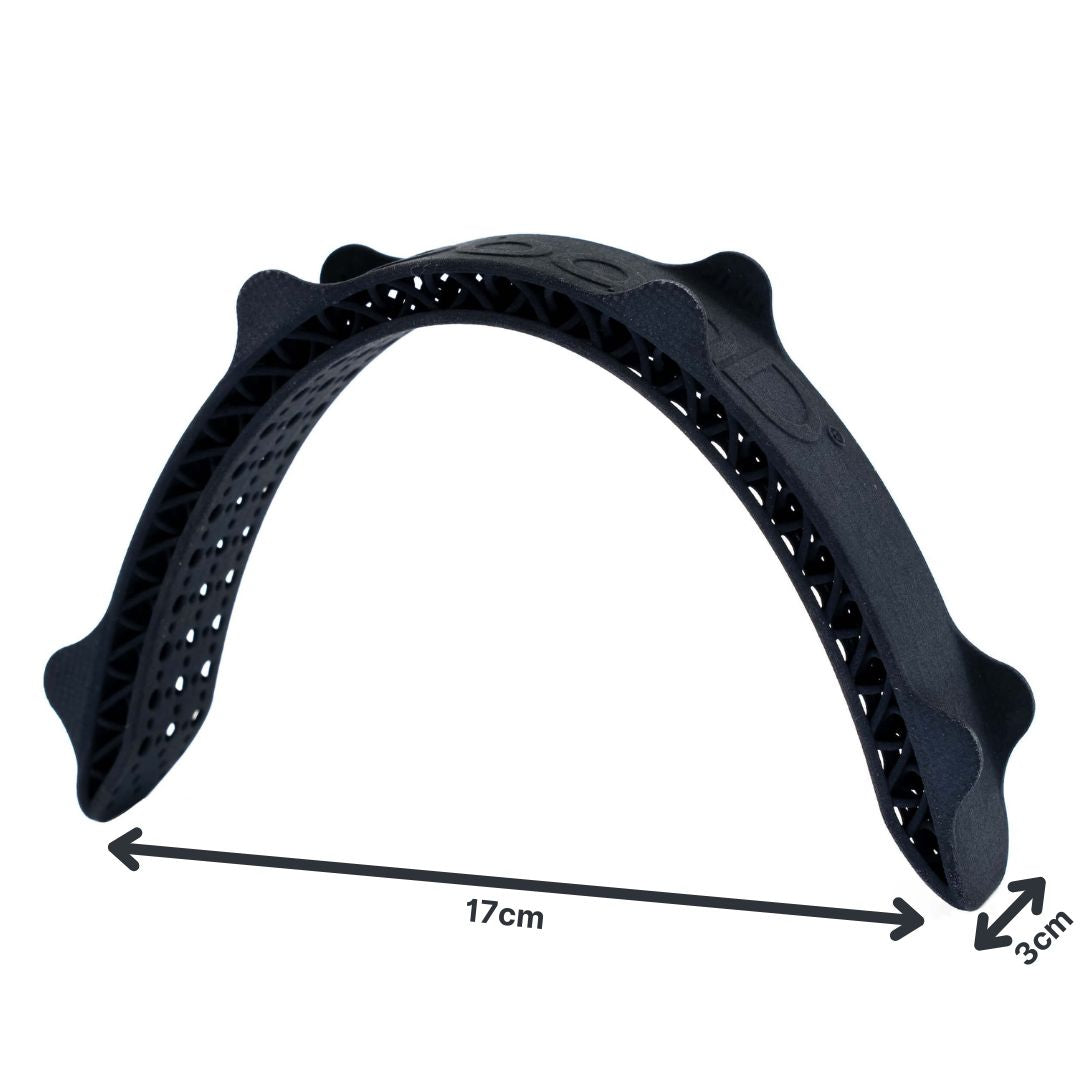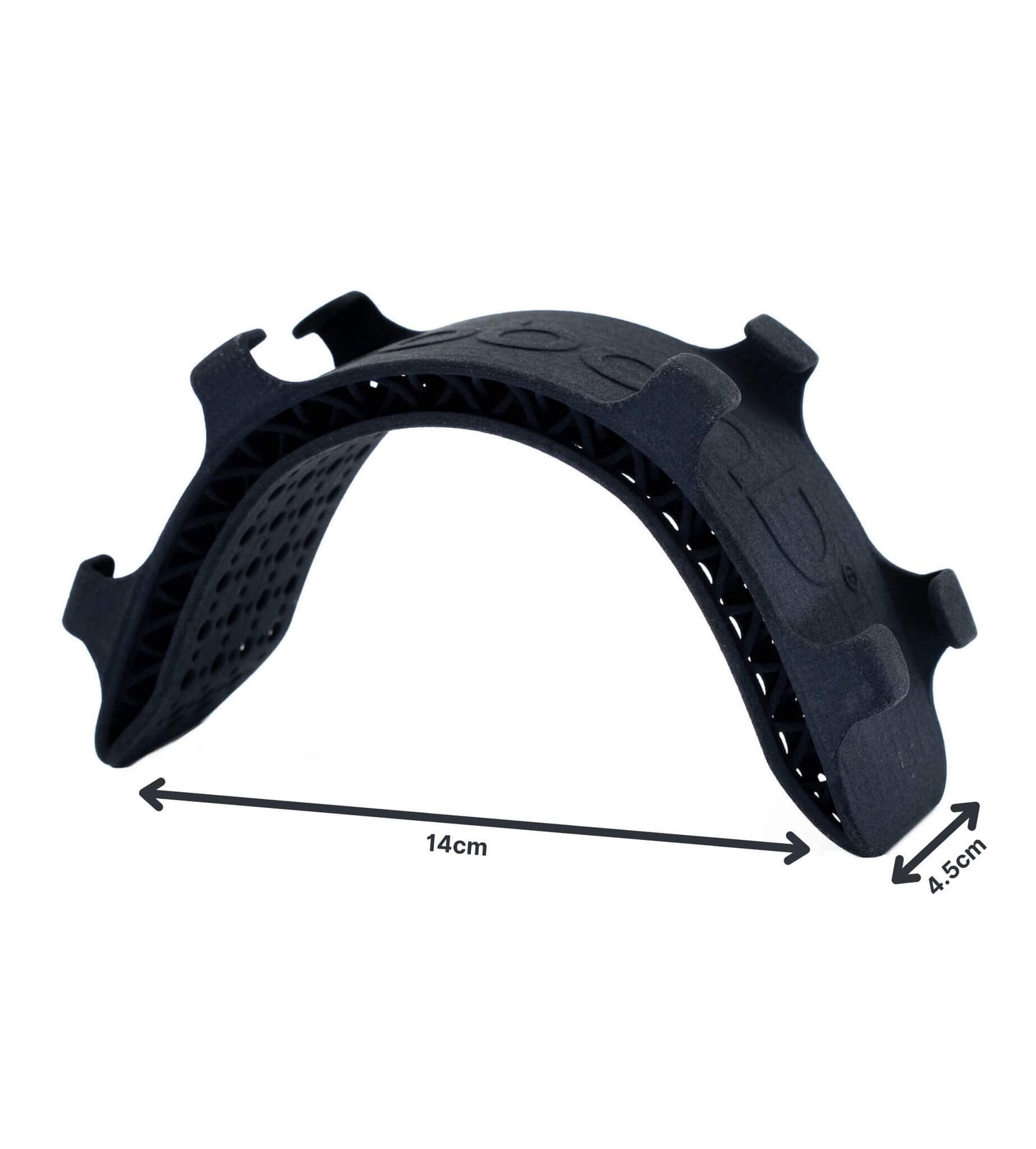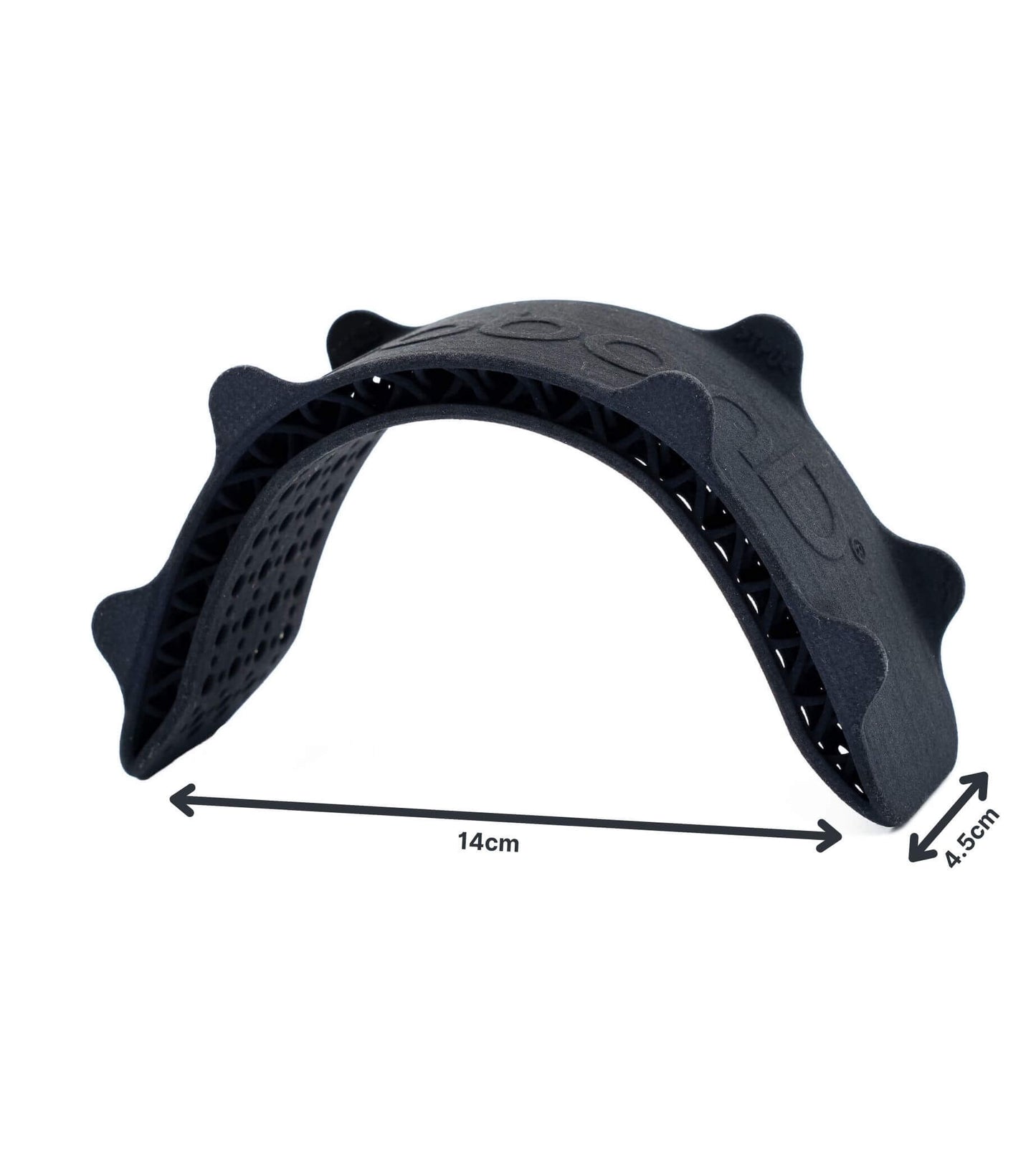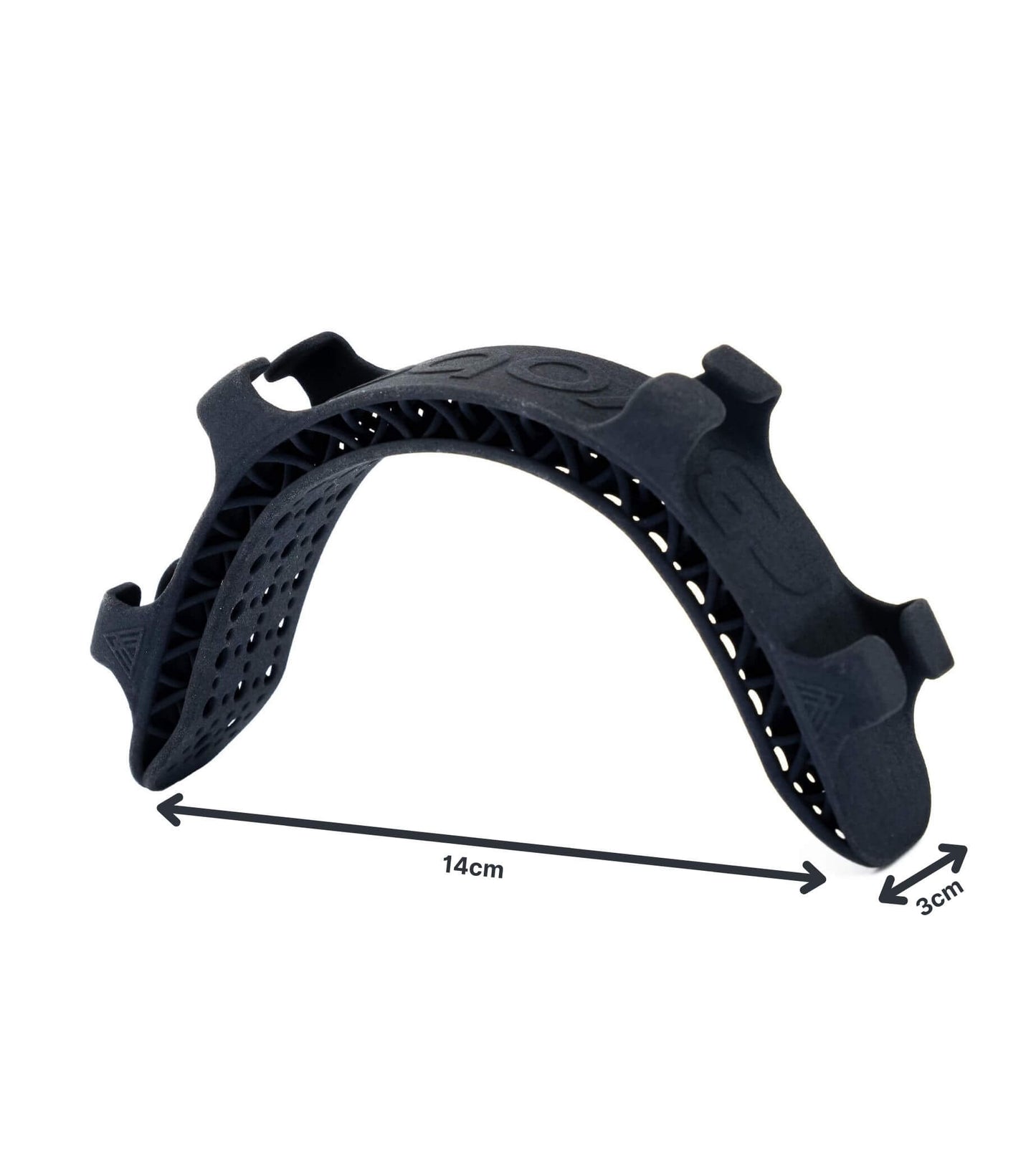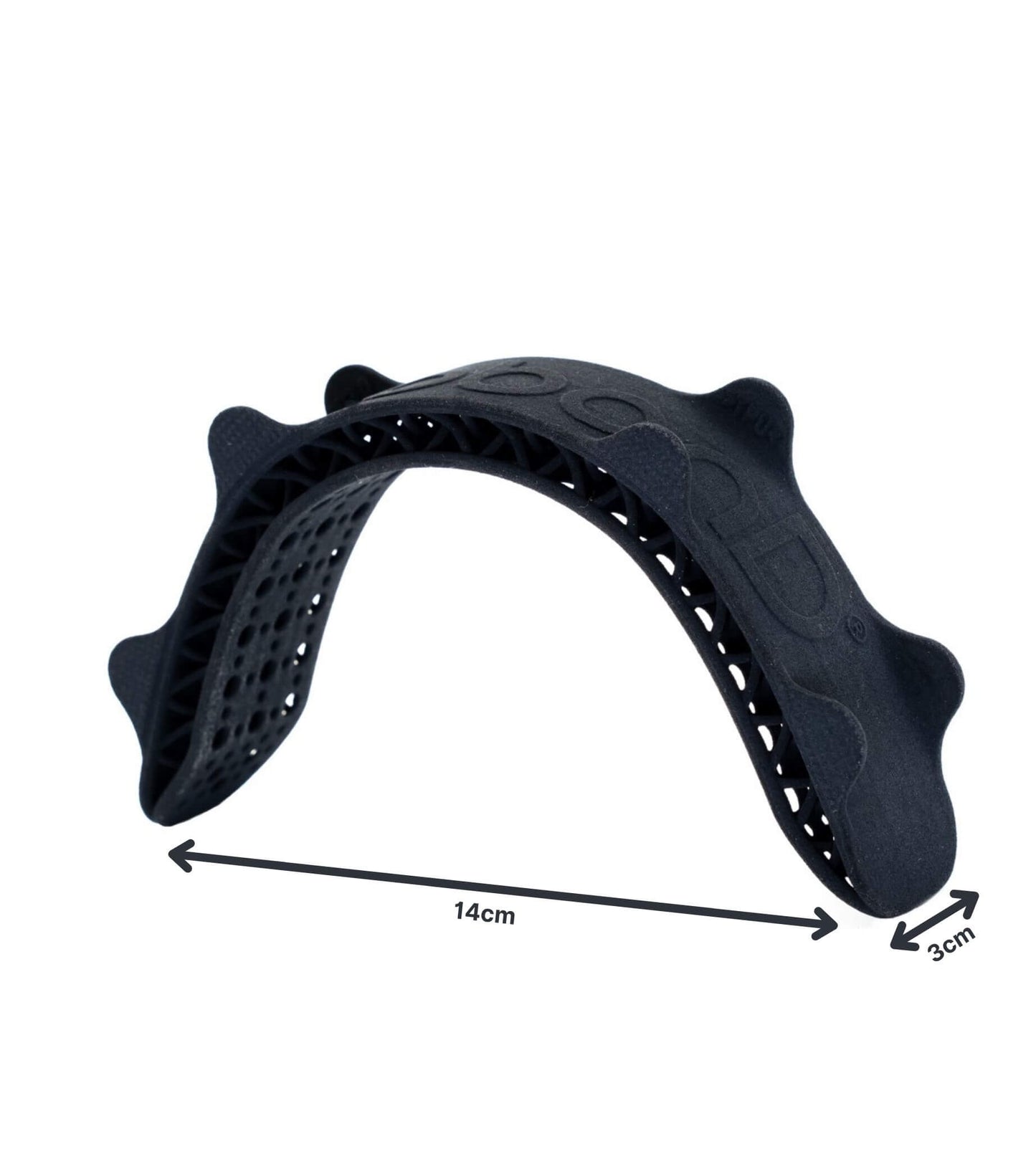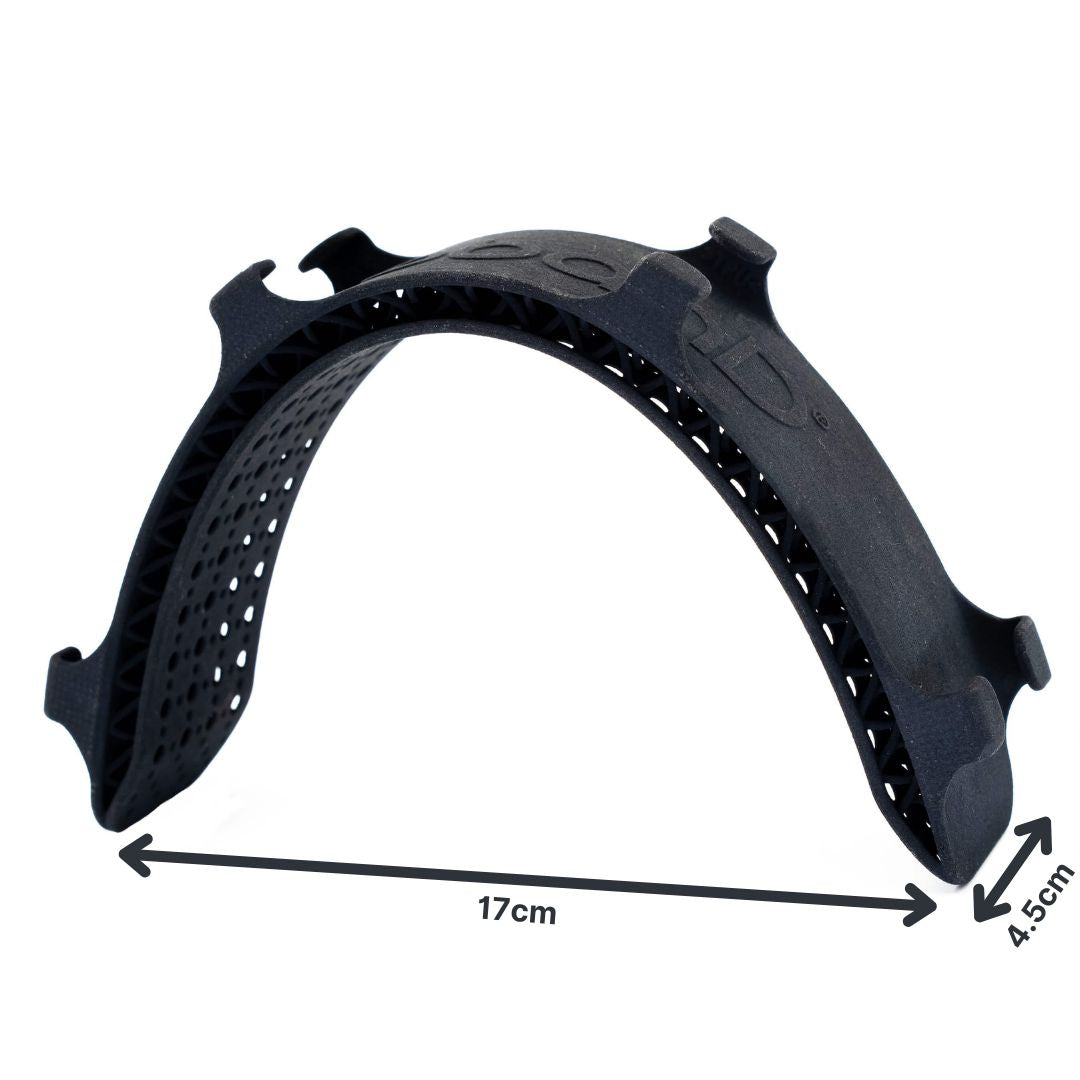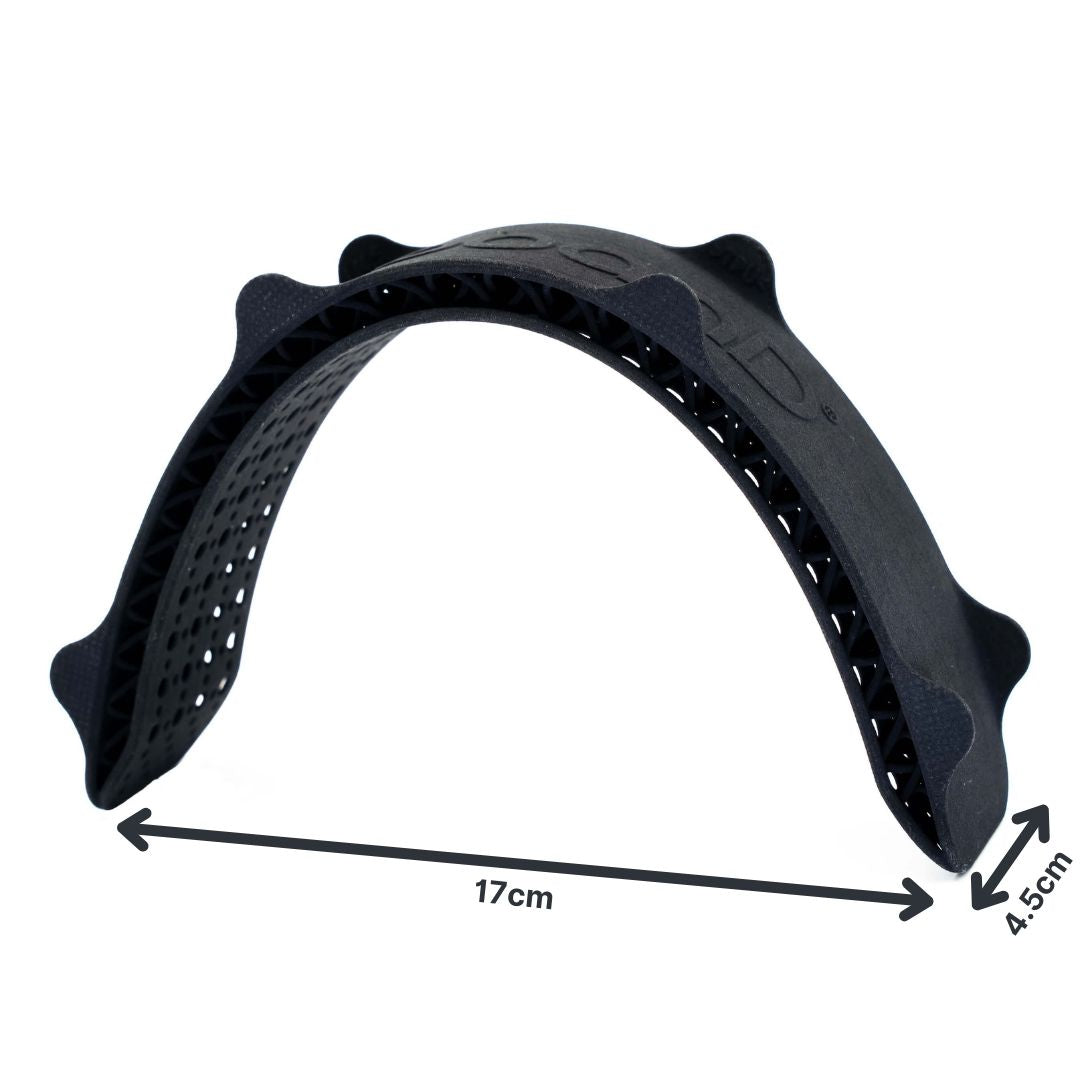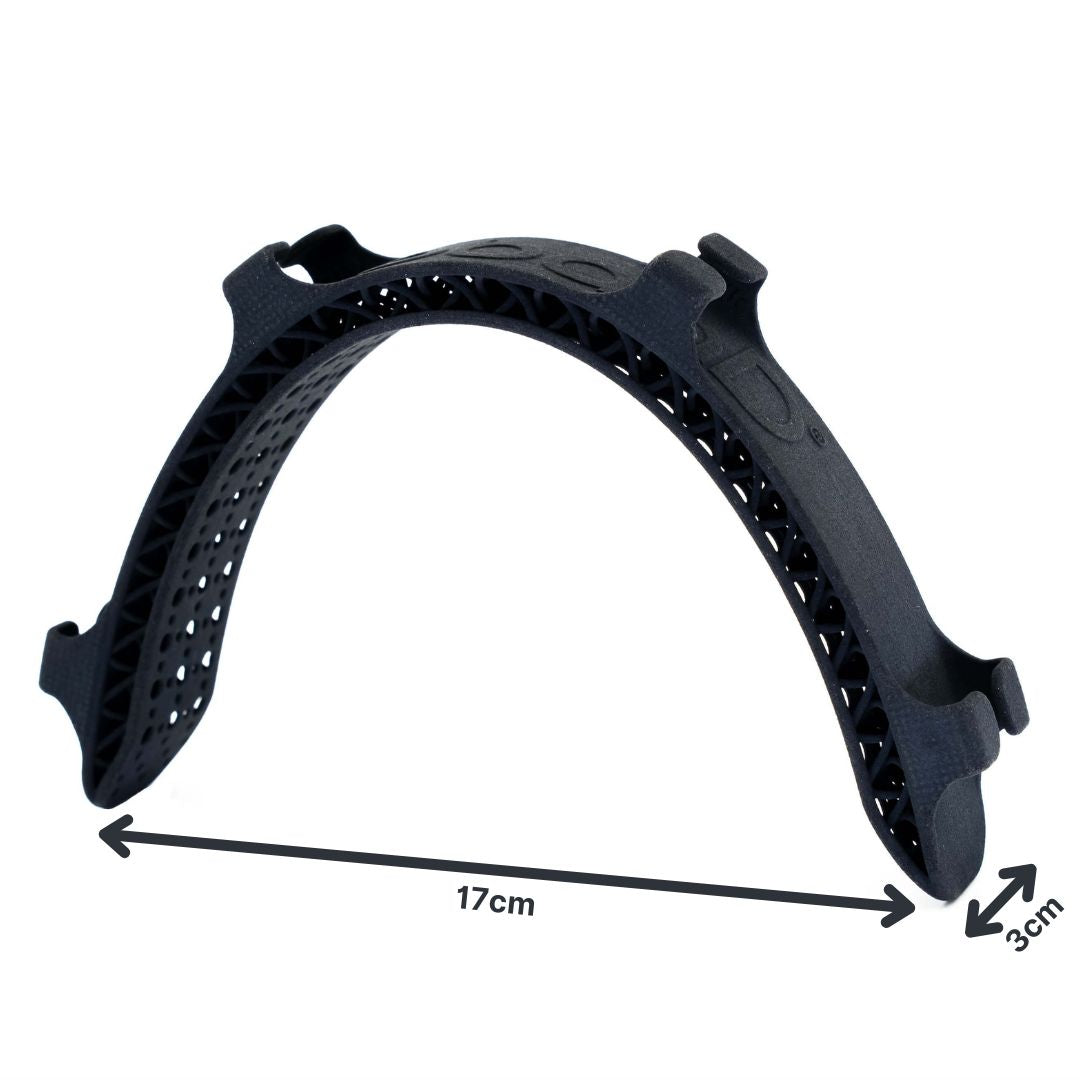 Strengthen the connection to your horse with the r3vobanD
Our goal in developing the r3vobanD was to increase the horse's well-being and to optimize the connection between rider and horse . Through the combination of pressure reduction and optimal pressure distribution, the r3vobanD offers an innovative solution that improves the riding experience for both partners.

The r3vobanD's unique 3D-printed grid structure ensures even pressure distribution, increasing comfort for the horse and enabling more harmonious communication between rider and horse. This improved connection promotes a better understanding and more comfortable togetherness, which ultimately leads to better performance and a happier horse.

Discover the r3vobanD now and experience for yourself how this innovative solution strengthens the connection to your horse and promotes the well-being of your four-legged partner. Join the r3vobanD community and begin your journey to a more harmonious partnership in the saddle.
Experience the exciting design changes of the new r3vobanD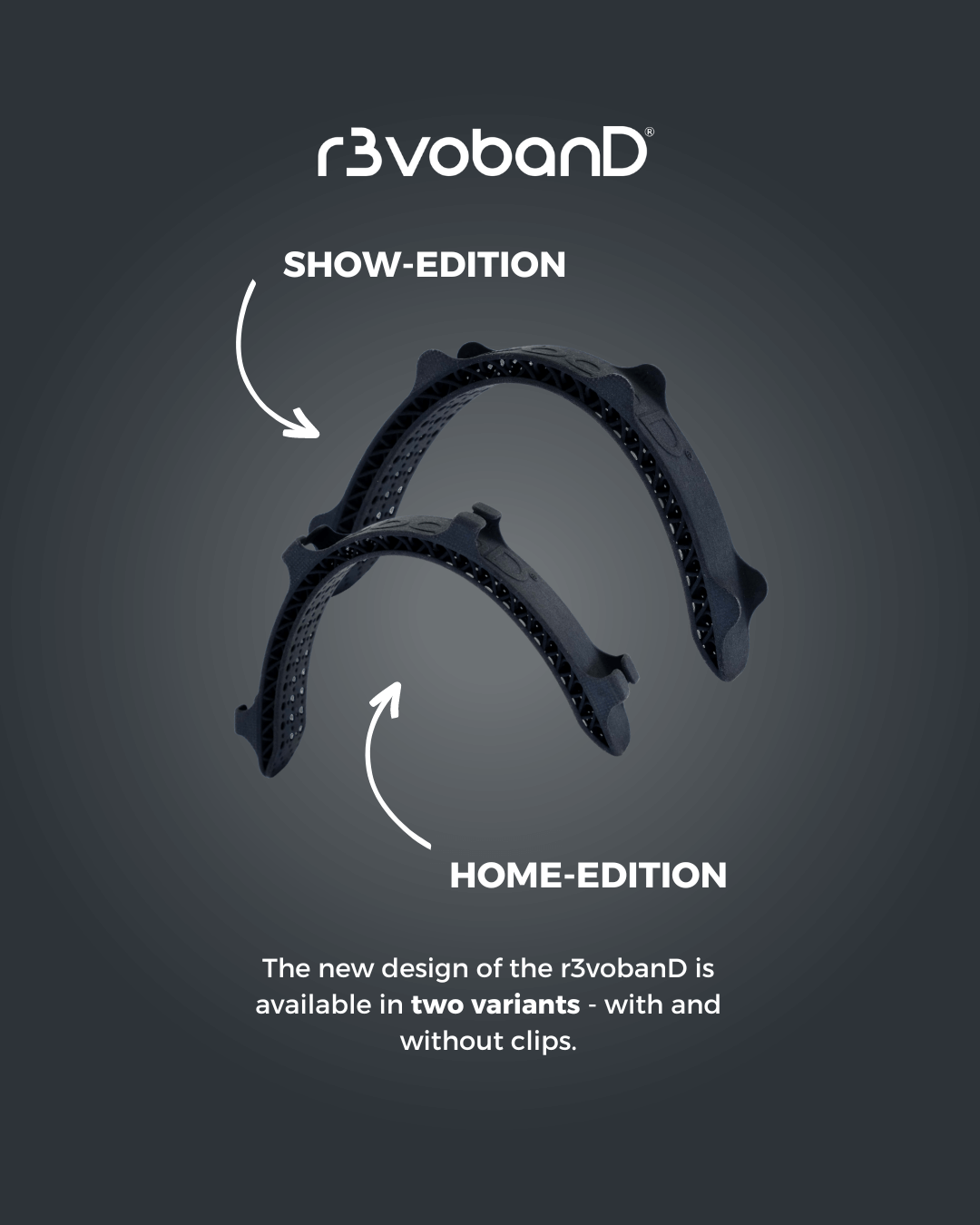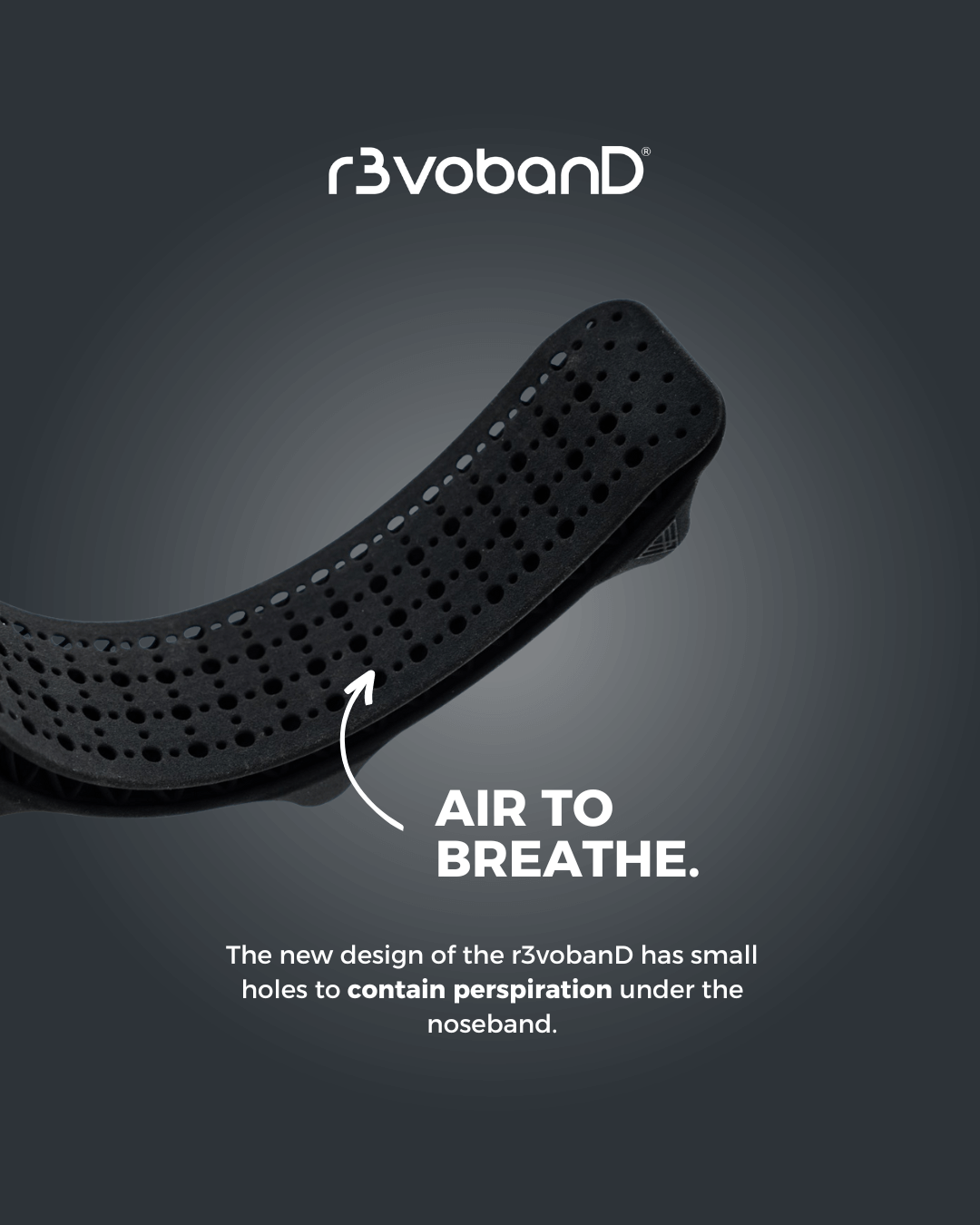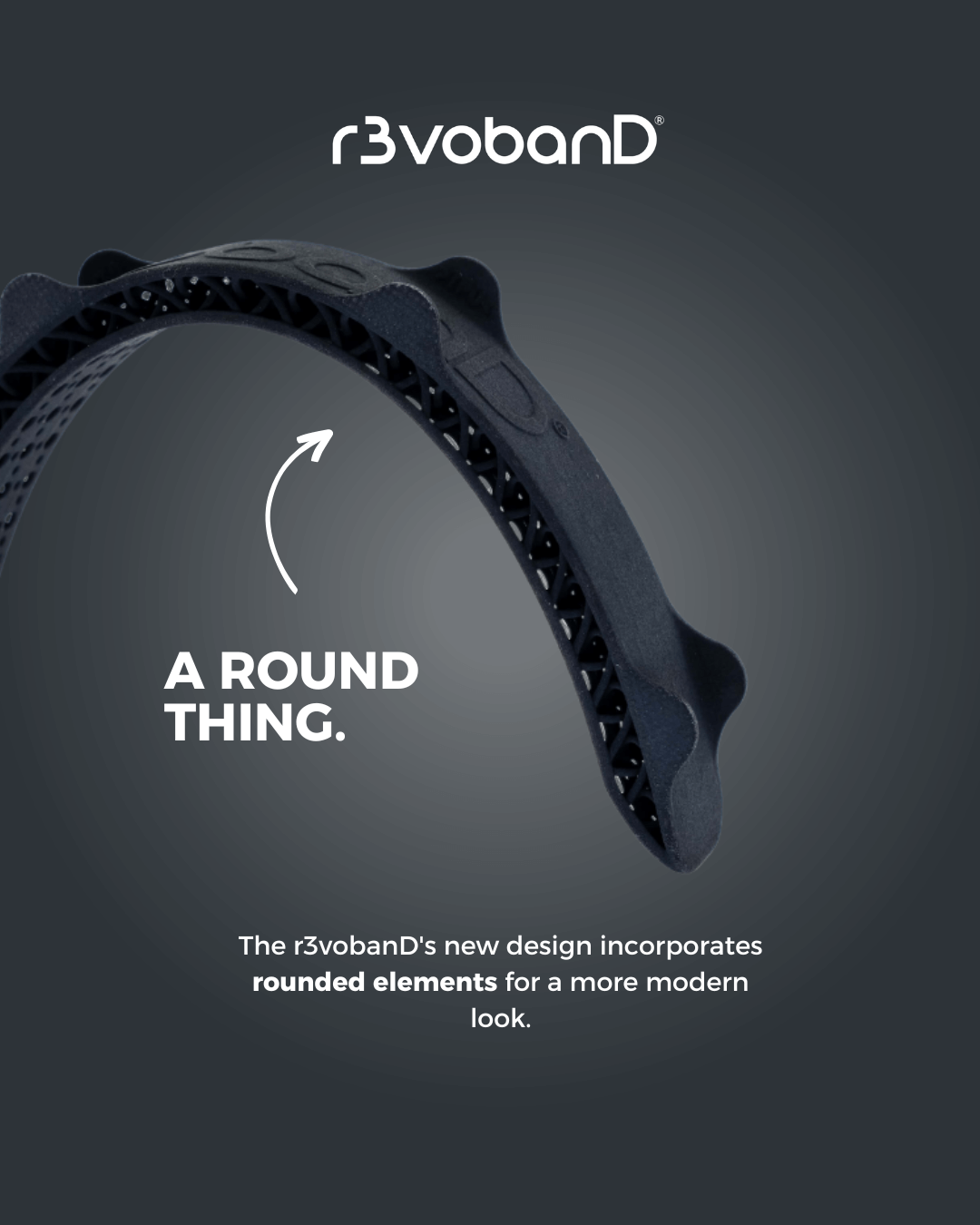 Verbesserte Kontrolle im Parcours und entspannteres Reiten durchs Genick
Seit dem ich bei meinem Pony das r3vobanD benutze, kann ich es ohne Ausbindezügel durchs Genick reiten und im Parcours besser händeln.
Gleich ein Sieg mit unserem neuen r3vobanD
Ich reite alle meine Pferde mit euerm Band und ich merke bei allen eine extrem positive Verbesserung! Alle kauen besser und zufriedener ab und sind deutlich durchlässiger!
Material zu fest
Unsere Achal-Tekkiner Stute hat ich mit mit dem r3vobanD nicht wohl gefühlt, und
wurde sehr unruhig mit dem Kopf. Das Material ist ziemlich hart
Keinen Unterschied gemerkt🤔
Leider konnte ich bei meinem Pferd keinen Unterschied feststellen.
Wirklich sehr viel feinere Anlehnung!
Mein Blüter legt sich immer gerne mal auf die Hand, da es ihm gebäudebedingt schwer fällt, sich in guter Balance und Selbsthaltung zu tragen. Die beste Zufriedenheit und Anlehnung haben wir bei ihm bisher mit wirklich lose geschnallten anatomischem Reithalfter erzielt. Dieser kleine Helfer hier entfaltet seine erfreuliche Wirkung von Mal zu Mal mehr und die Tendenz geht eindeutige hin zu einer viel konstanteren und dabei wirklich feinen und reellen Anlehnung. Das Pferd wirkt deutlich zufriedener und findet mehr und mehr eine stabile Balance bei guter Selbsthaltung. Wir sind echt begeistert und überzeugt von dem Teil, dass scheinbar wie ein perfekter kleiner Stoßdämpfer eine wirklich tolle Wirkung hat, mit der das Pferd scheinbar immer mehr gute Erfahrungen sammelt, denn der Effekt steigert sich von Training zu Training!
Become part of the r3vobanD team 🌟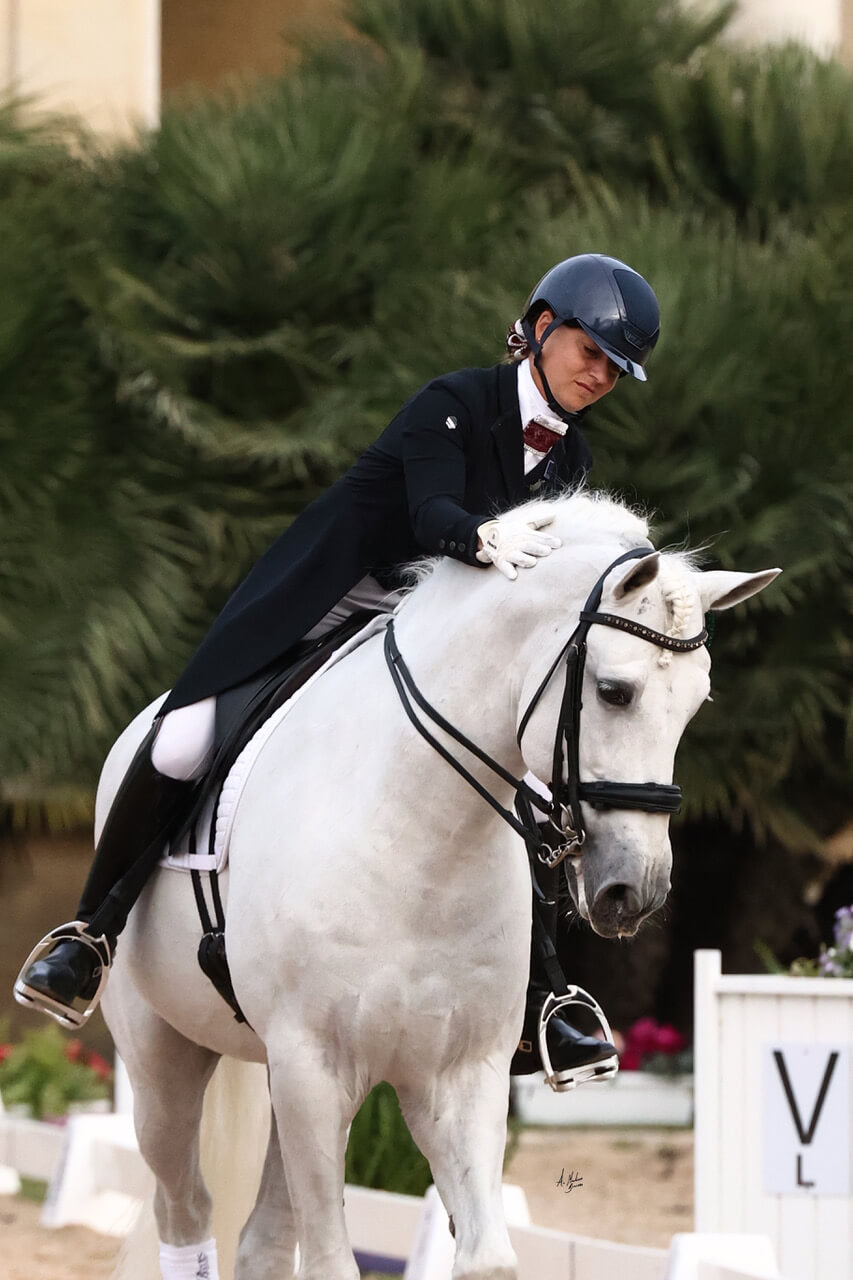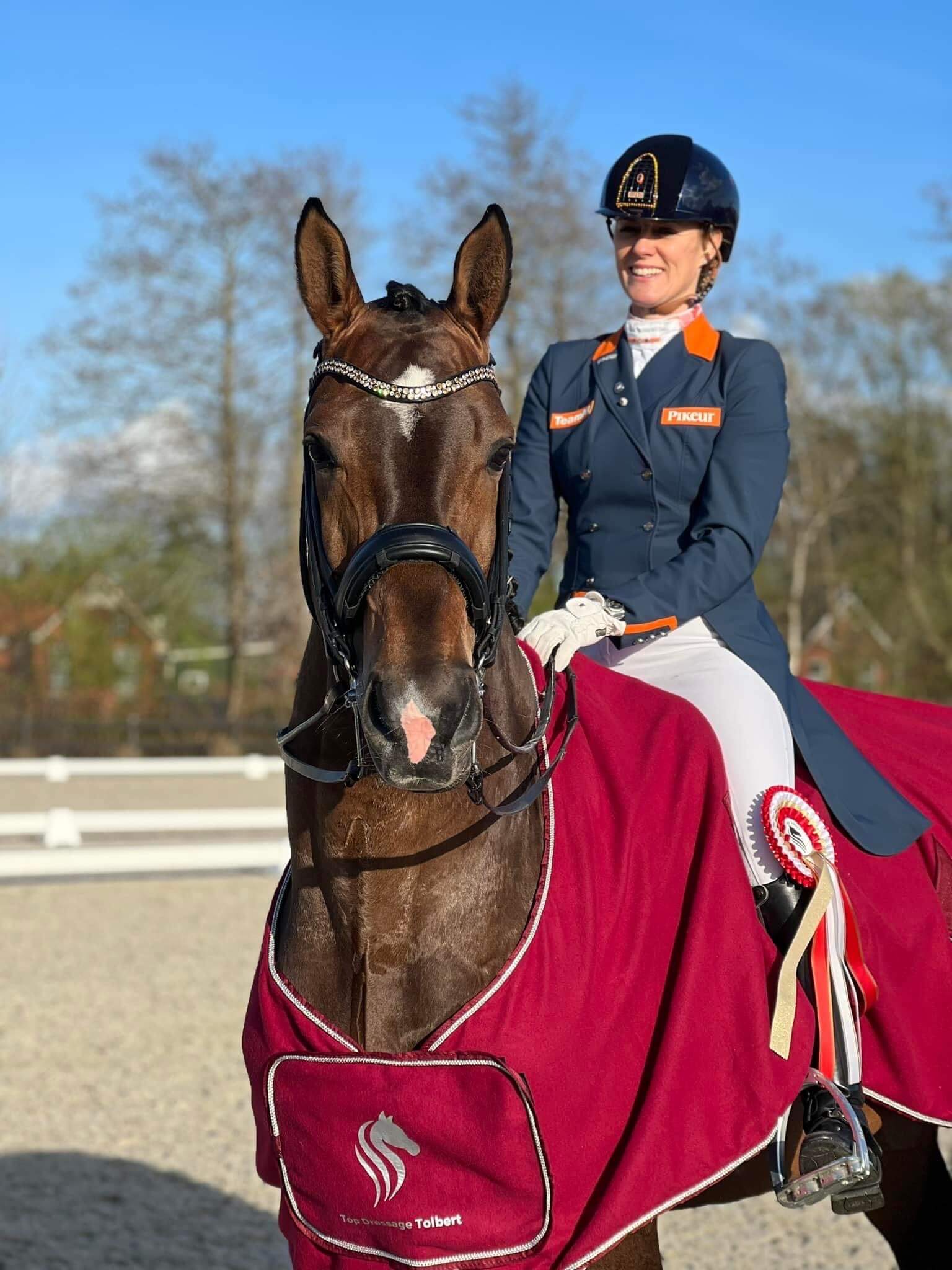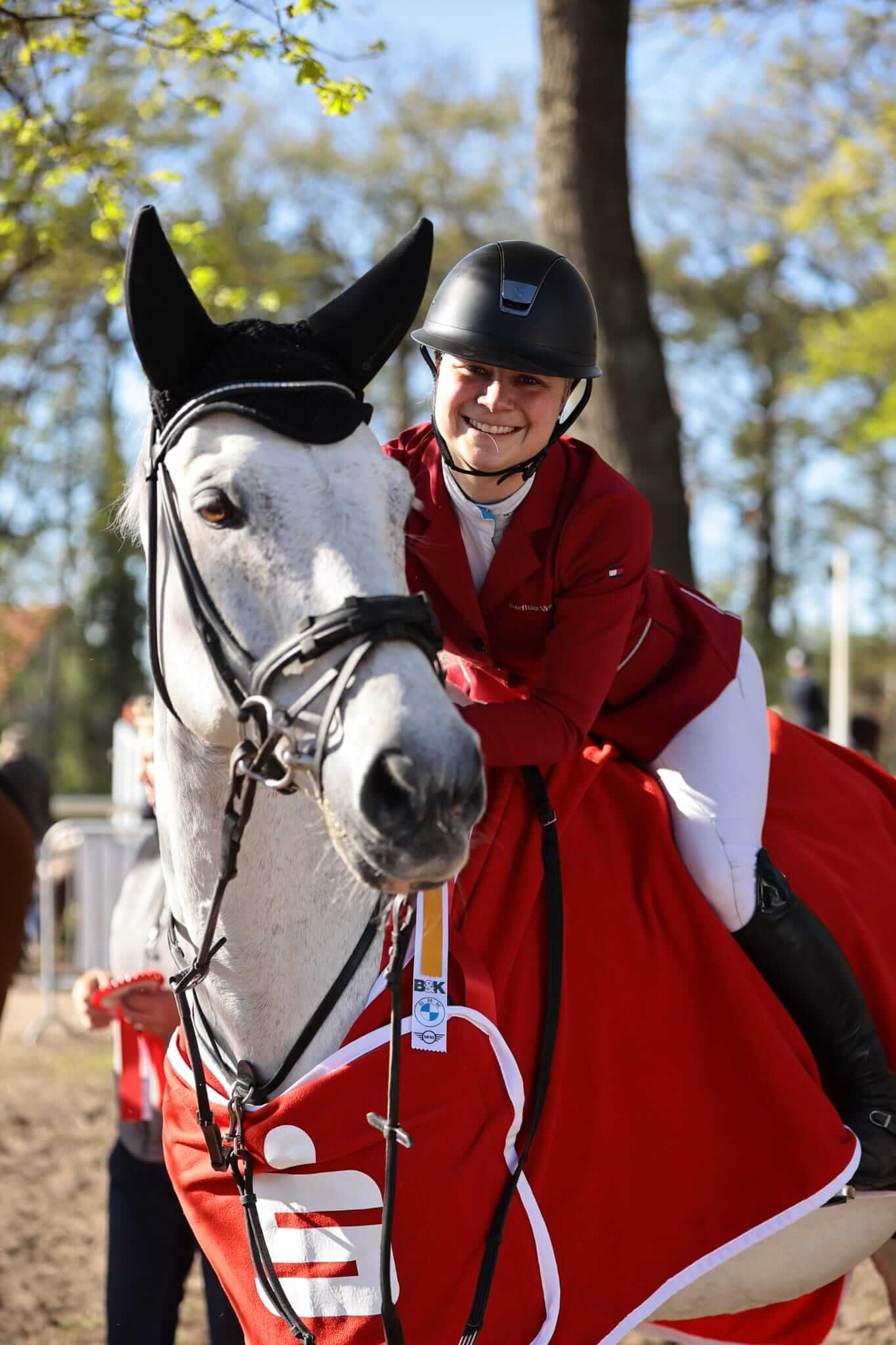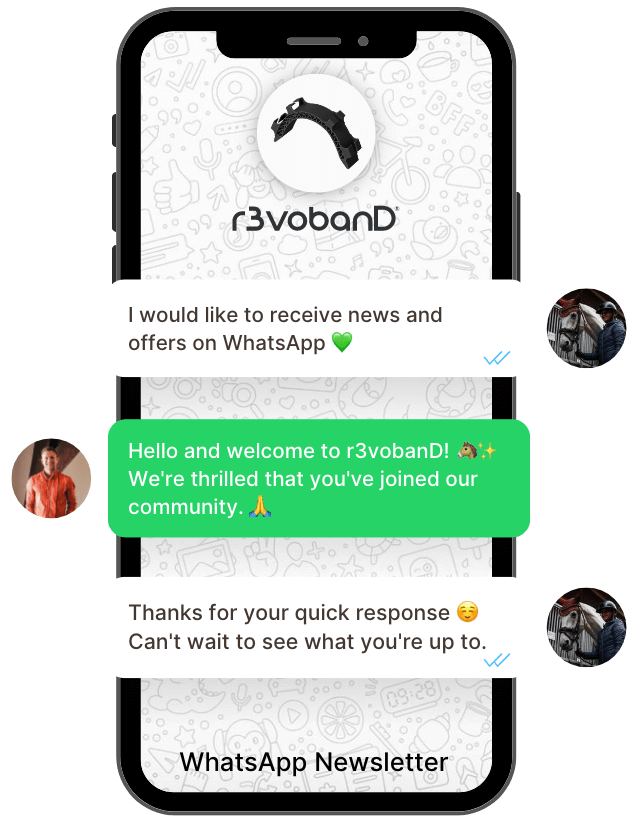 Don't miss any news!
Sign up now for our exclusive WhatsApp newsletter and receive exclusive tips, updates and offers directly from WhatsApp.
Sign up & get a 10% discount
FAQ
What is the r3vobanD and how does it work?

The r3vobanD is an innovative equestrian solution that helps to better distribute the pressure of the noseband on the horse's head. It is made from a flexible, conformable material and attaches just below the noseband of the bridle. Due to its special structure and pressure distribution, it ensures more comfort and well-being for the horse.
For which horses and riding styles is the r3vobanD suitable?

The r3vobanD is suitable for all horses and riding styles, as it adapts flexibly to the shape of the horse's head and can be used in combination with different snaffles and bits. It is suitable for dressage, show jumping and leisure riders and can be particularly helpful for horses with sensitive or problematic muzzle and head areas.
Is the r3vobanD available in different sizes?

Yes, the r3vobanD is available in different sizes to ensure that it fits your horse and its bridle optimally. You will find a size configurator and instructions on how to choose the right size for your horse on our website.
How do I properly maintain the r3vobanD?

The r3vobanD is easy to care for and can be easily cleaned. After riding, remove it from the bridle and clean with a soft damp cloth or soft brush to remove dust, sweat and dirt. You can also clean it with mild soap and water if necessary. Allow to air dry before re-attaching to the snaffle.
Where can I buy the r3vobanD and is there a money back guarantee?

The r3vobanD can be purchased directly from our website. We are confident in the quality and benefits of our product, so we offer a money-back guarantee. If you or your horse are not satisfied with the r3vobanD, you can return it within the specified period for a refund or an exchange. Please see our return and exchange policy on the website for the exact conditions.